Tickle Your Tastebuds: Unique Foods To Try In Kauai 
Hawaii is a cultural melting pot, which means you can find some of the  best foods in the world here. People brought their beloved dishes and  recipes from home to the Islands, and over time a new version  developed, unique to Hawaii.
Kauai is a foodie's dream – her bountiful  seas, rich farming land and healthy lifestyle all combine to create a  veritable culinary delight!
Keep reading to discover some of the unique  foods to try in Kauai. 
6 Unique Foods to Try in Kauai
1. Poke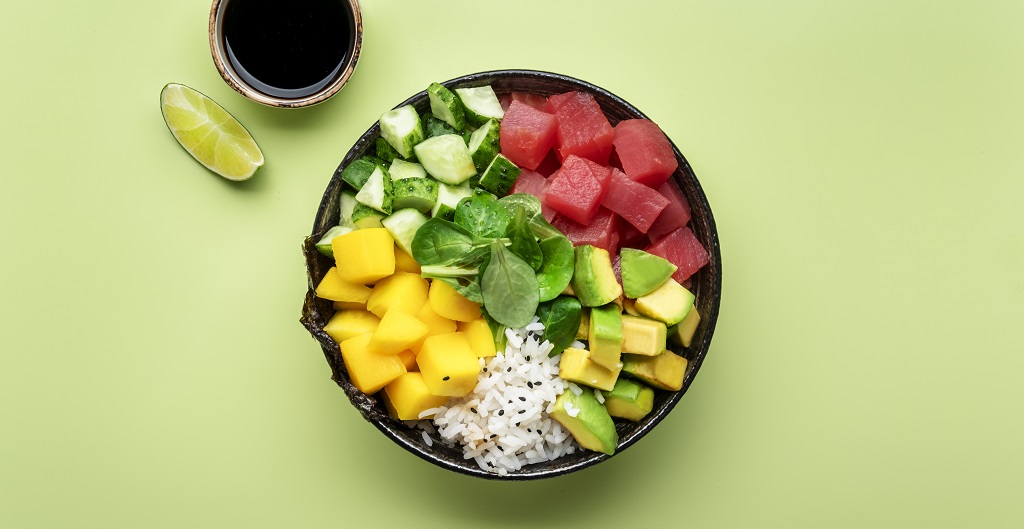 Although more mainstream these days, poke is a Hawaii original. Fresh  island seafood, such as sashimi-grade ahi (tuna), is cut into large cubes  and usually tossed with shoyu (soy sauce), sesame oil and green onions. 
Other flavors are also popular such as spicy ahi and seaweed (limu).  Tako poke uses fresh, chewy octopus in lieu of fish. One of the local's  favorite poke spots is in the Foodland grocery store. They sell it by the pound and don't forget to pick up some of their famous garlic soybeans  while you're there! 
2. Plate Lunch 
The plate lunch is ubiquitous in Kauai! Not only served at lunch, these  hearty plates are sure to fill you up!
Consisting of a main entrée such as  kalua pig, chicken katsu, beef stew, Korean fried chicken, mochiko  chicken, teriyaki beef or garlic shrimp, plus two scoops of white rice and  creamy macaroni salad.
Seriously y'all, the macaroni salad in Hawaii is  addicting, and deserves a blog post all its own. Favorite places to  sample this local staple on Kauai are Mark's Place, Smiley's Local Grindz  and Bobbie's Restaurant. 
3. Lilikoi
Tropical fruits on Kauai are abundant, but the lilikoi  also referred to as  passionfruit, is a delicious treat!
Lilikoi is encased in a firm, yellowish  skin, and the pulpy, gelatinous fruit contains many seeds. The seeds are  edible, and the fruit is quite tart, but not unpleasantly so. You can eat  the fruit fresh, and you will also find many lilikoi-flavored foods in Kauai such as shave ice, juices, cakes and breads and more. 
4. Manapua 
Manapua is a variation of the Chinese char siu bao. It is a white, fluffy,  slightly sweet bread that is either steamed or baked and traditionally  filled with meat. The most common version is Kauai is steamed char siu  pork manapua, which is similar to bbq pork filling. There are many  other types of fillings – even vegetarian ones. Manapua are sold  throughout Kauai, so be sure to try this unique, local favorite! 
5. Lomi Lomi Salmon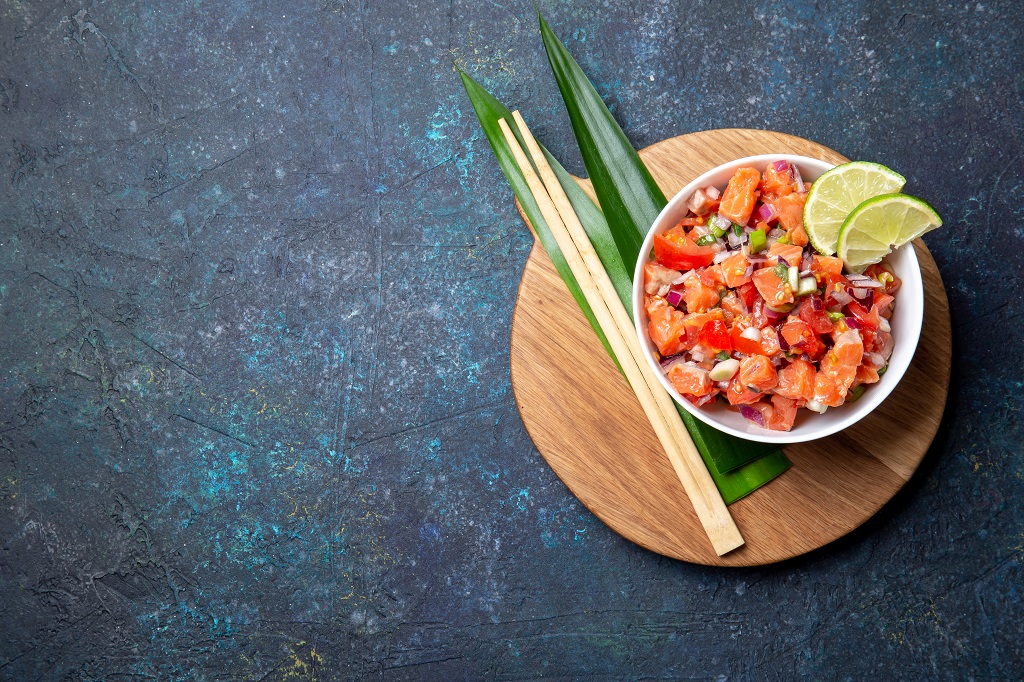 This classic side dish is usually seen at luaus in Kauai. In its simplest  form, it is raw salmon and tomato,
and usually mixed with fresh onions  and salt. Lomilomi means "to massage", which is how the diced salmon  is prepared.  
6. Saimin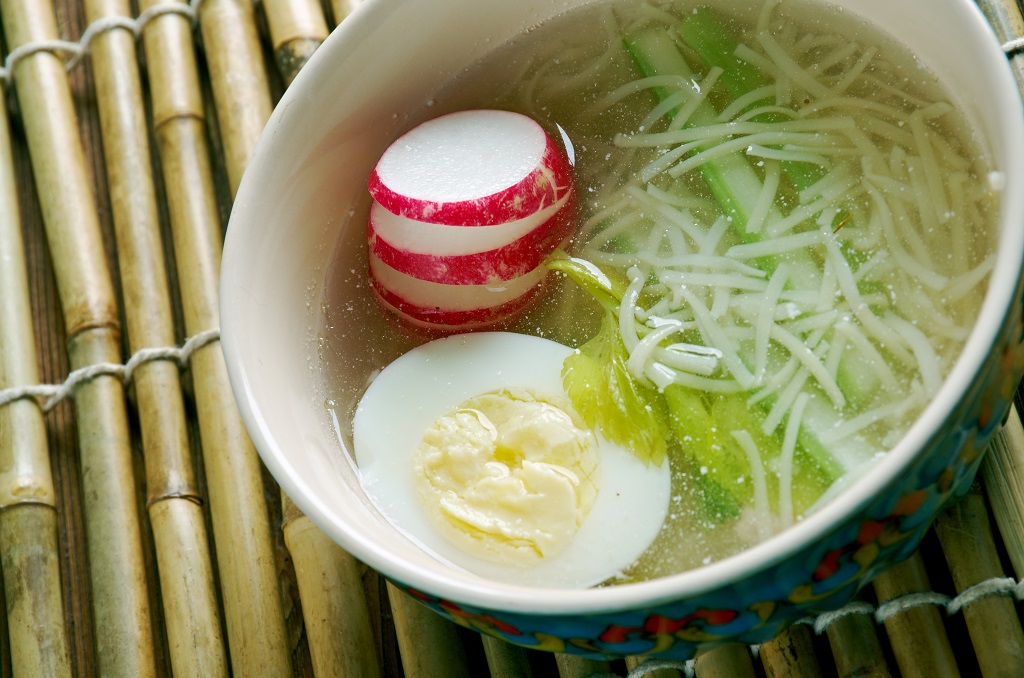 Japan has ramen, Vietnam has pho and Hawaii has saimin. Believed to  originated from Chinese and
Japanese immigrants who were craving ramen, saimin is a Hawaiian favorite. For years, it was even available at  McDonald's in Hawaii, although in June 2022 it was discontinued.
Saimin is a large bowl of soup consisting of a briny, light-colored broth,  soft egg noodles and has a variety of toppings such as Spam, sliced egg,  fishcake, green onion and seaweed. Sometimes it also contains  wontons, then called wonton min. Saimin is usually accompanied by  Chinese-style hot mustard and shoyu.
Ready to Explore The Best Food in Kauai?
One of the best ways to explore Kauai's unique foods is through our  Kauai All Inclusive Packages. Have you tried any of these foods?