First, may we thank you for considering Aloha Hawaiian Vacations. Our Company was founded in 1982 by Wayne Overman, whose goal was to offer our clients a quality, affordable and hassle-free all-inclusive Hawaii vacation. We have successfully devoted the past four decades fulfilling this goal. It is our sincere desire that your every dream is fulfilled while you are our guest in Hawaii. 
We, the Overman family, have lived in the heart of Waikiki for over twenty years, and know these islands first-hand. We often refer to Waikiki Beach as our front-yard! We dine at the same restaurants included in our All-Inclusive Hawaii Vacation Packages and frequently take the tours and activities included in these Hawaii Packages to assure that our supplier quality is being maintained. Every staff member also has a deep knowledge of and love for the Hawaiian Islands and serves with the "Spirit of Aloha."
Our friendly and knowledgeable Customer Support staff is always ready to assist you. We also provide a 24/7 Assistance Hotline phone number to every client.
We send a post-vacation survey to every client, and more than 95% rate our Company, our staff, and our Vacation Package as excellent! Come join the tens-of-thousands of our satisfied clients – and we're confident you will agree with them!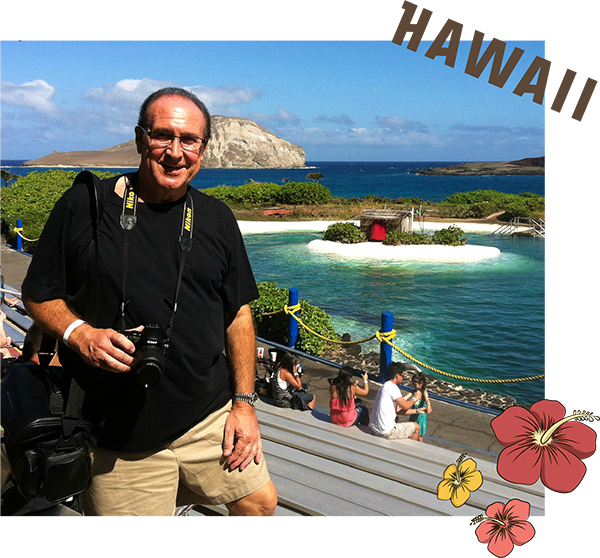 The Management & Staff of Aloha Hawaiian Vacations

Joseph Overman:
President
Chief Financial Officer

Haven Overman:
Vice President
Director of Sales & Marketing

Lee Overman:
Administrative Coordinator
Liberty NC Office
800-294-8593

Debi Overman:
Cloud Processes Director
Hawaii offices
Sherry:
Itinerary Coordinator
East Coast offices
Pam Bollinger:
Senior Itinerary Coordinator
East Coast offices
Kathy:
Itinerary Coordinator
East Coast offices