Maui is Hawaii's second most popular island and offers both resort relaxation and tropical exploration, and is oone of the world's most sought-after honeymoon destinations. Maui strikes a perfect balance between busier Oahu and other sleepier Hawaiian Islands. West Maui offers world-class beach resorts, and east Maui features some of Hawaii's most beautiful rainforests.
Located on Maui's sun-drenched west coast, Kaanapali is the island's most popular resort area, and is a very short distance from historical Lahaina. Lahaina is a charming, vibrant town which  offers great shopping in quaint oceanfront buildings, delightful waterfront restaurants with delicious menus, plus it's a place known for its colorful historic past. Lahaina was once the whaling capitol of the Pacific and in the 1800's its harbor had as many as 500 whaling ships anchored offshore at the same time.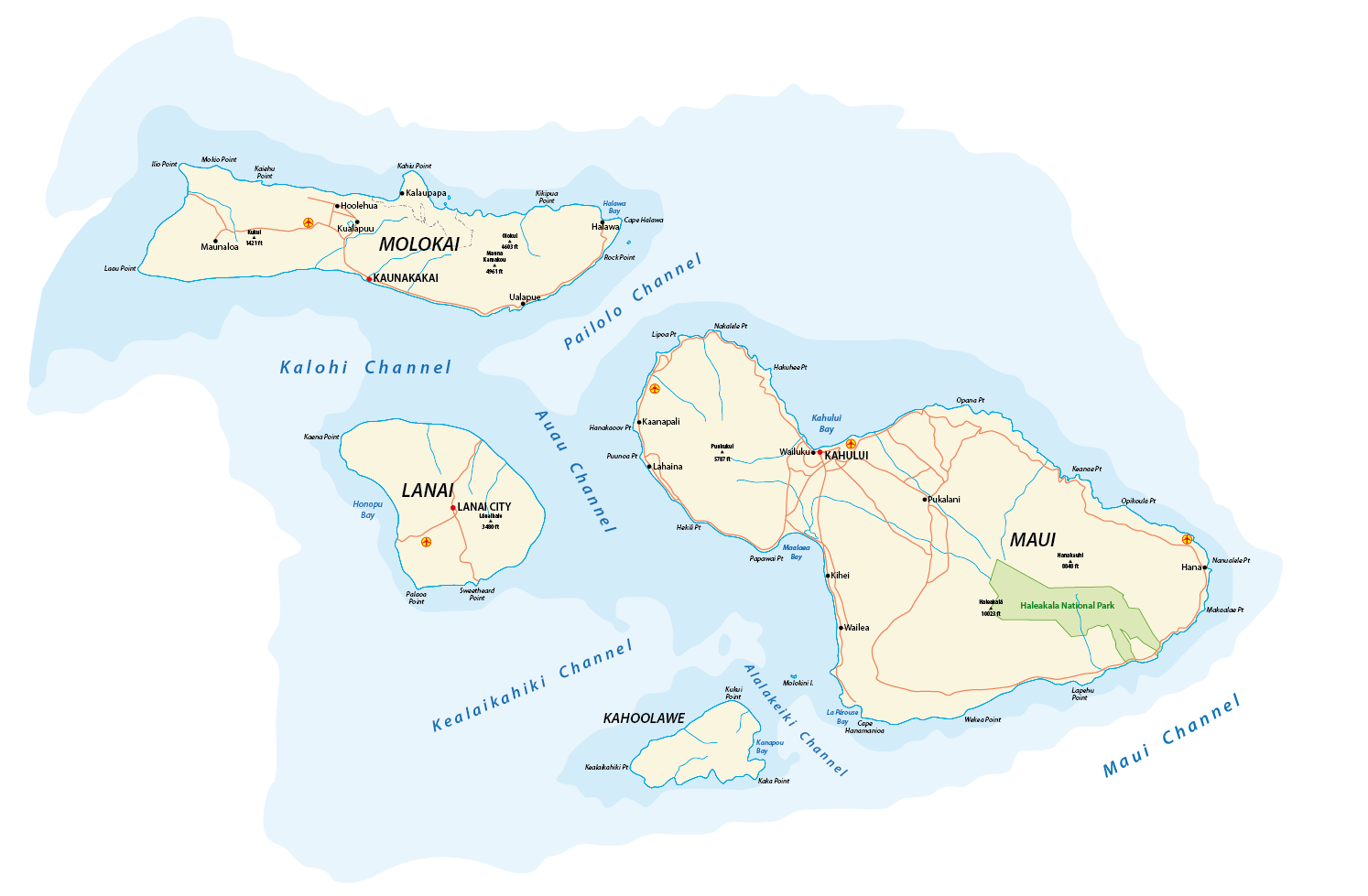 The history which took place between the sailors, the local Hawaiians, and the missionaries to Maui are portrayed in James Michener's novel, "Hawaii." 
Maui's west side is stunning! From Kaanapali's golden sands beach, one can see other Hawaiian Islands nearby, resting peacefully in the turquoise blue waters laden with sailboats. Kaanapali's oceanfront beach resorts and ocean side hotels offer a perfect location for romantic Maui honeymoons and vacations.
Kaanapali's weather is great and its sunsets are spectacular! Nearby Kapalua is an excellent Maui beach wedding location and a great place for beachside vow renewals. An abundance of water activities await you in Maui, including world-class whale watching from December to Mid-April. East Maui is the home of lush tropical rainforests alive with fragrant island flowers, trees ripe with fruit, exotic birds and an abundance of accessible waterfalls.
The Road to Hana drive (or tour) offers breathtaking mountain-to-ocean panoramas around every turn – a journey one never forgets! This journey leads to sleepy Hana at the isolated far west-end of the island. Hana is a great place to visit – but an out-of-the way place to stay, as it is more than a two-hour winding drive to get to where most conveniences are located, and almost a four-hour drive to Lahaina – the place-to-be in Maui.
All-Inclusive Maui Premier Packages