The World's Most Popular Beaches
The island of Oahu is the most visited of all the Hawaiian Islands, and Waikiki Beach is considered one of the world's most popular beaches. Waikiki is a neighborhood located within Honolulu – Hawaii's state capitol. It offers an array of historical and cultural interests, including one of the worlds' best Chinatowns and is the home of America's only Royal Palace. Oahu is also home of Pearl Harbor and the Arizona Memorial, plus there's great whale watching on this island from December to Mid-April.
Oahu uniquely offers breathtaking beaches, serene tropical nature, vibrant nightlife and historical charm. There is an endless variety of fun and exciting things to do! Waikiki features both casual and upscale beachside restaurants, world-class entertainment and shopping – along with moonlit walks on the beach and peaceful strolls among tropical vegetation and banyan trees. This island offers an abundance of activities – you name it – Oahu has it!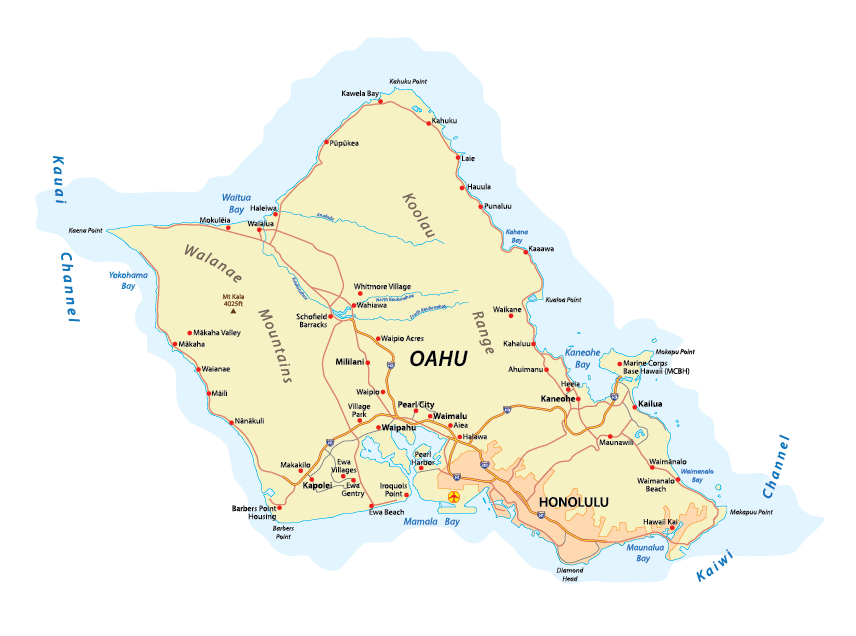 Oahu is considered one of Hawaii's most beautiful islands – if not the most beautiful! That's why almost all movies and TV series about Hawaii are filmed on Oahu; including Jurassic Park, Blue Hawaii, Blue Crush, From Here to Eternity, Pearl Harbor, Hawaii-Five-O, Magnum PI, North Shore, Lost, and Fantasy Island.
Travel insiders agree that it's the breathtakingly beautiful landscape that drastically changes every few miles that qualifies Oahu for first place in beauty among the Hawaiian Islands. Countless turquoise beaches, majestic emerald mountains, tropical rainforests, waterfalls, the lunar-like area drive on eastern Oahu, the world famous north shore surfing beaches and restaurants featuring both international and local cuisines make Oahu a place that is unforgettable, and one that you will long to return to! Waikiki – Oahu is also the perfect destination for a Hawaii Wedding and/or Honeymoon.
All-Inclusive Oahu / Waikiki Premier Packages